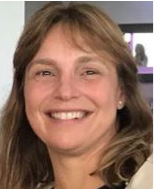 Name
Helena Margarida de Oliveira Marques Ribeiro
Category
Associate Professor with Habilitation
Research Unit
Research Institute for Medicines (iMed.ULisboa) - Pharmaceutical Development Lab Group
biographical note
Helena Margarida Ribeiro is currently an Associate Professor with Habilitation at Faculdade de Farmácia da Universidade de Lisboa (FFUL) where she joined in 1986 and she is responsible for several courses and for the postgraduate course in e-learning "Advanced Cosmetology".
Helena has published numerous papers, book chapters, patents, communications  and supervised several thesis. Helena's research includes the development and characterization of medicines for topical application and cosmetics. She has a broad base of experience in the areas of formulation development and safety assessment, being a qualified cosmetic product safety assessor by Vrije Universiteit Brussel.
Her coordination and participation in multiple projects has aided in putting fundamental scientific knowledge into practice in the pharmaceutical and cosmetic market.
Contacts
Location
Edifício H - C.2.3