FFUL has two car parks that can be used by the academic community and authorised external users.
Conditions of access are available in the Car Parks 2019/2020 regulations.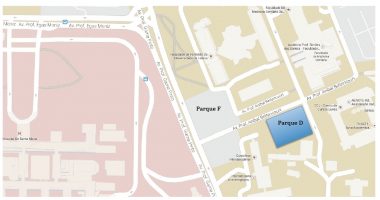 Park D
Open to all users.
Access is by daily cash payment of €2.50. The car park charge is €1.50 after 4pm.
Park F
Open to all annual pass holders.
Access upon presentation of a parking pass.
Requests and renewals 2019/2020
Applications: 23-27 September 2019.
Announcement: 30 September 2019 by email to the successful applicants.
Information
Maintenance and Security Section of the Technical and Maintenance Services Area
e-mail: manutencao@ff.ulisboa.pt